AN/CPN-18
Ground Surveillance Radar
---
The AN/CPN-18 ground surveillance radar system was manufactured by Bendix and this system was used in a Radar Approach Control (RAPCON) environment at many locations around the world in the early and mid 1950s. Acceptance of the last remaining items for the AN/CPN-18 ground surveillance radar set took place in 1951. This system included an S-band surveillance search system, an automatic direction-finding system, moving-target indication, video mapping, a land line remoting system which could handle up to four indicators at two miles, and a 60 nautical-mile range.
Bendix Radio had established overhaul depots at Pimlico and Sacramento California, in the early 1950s. Bendix Radio soon found itself in the field engineering business and in January 1952 they had a number of training contracts that included the AN/CPN-18. Field Engineering continued to grow and, in 1954, Bendix Radio had 243 engineers around the world. In addition, Bendix was now servicing many other Bendix Radio products, including the AN/CPN-18 Airfield Surveillance Radar.
The CPN-18 made use of a 10 inch PPI CRT that had a range of 0-60 miles, MTI, and range markers at 2, 5, and 10 miles. This radar system had an "Electrostatic" sweep which was ideal for RAPCON installations. Remote display was available via telephone lines.
---
Drawing of Radar Set AN/CPN-18
---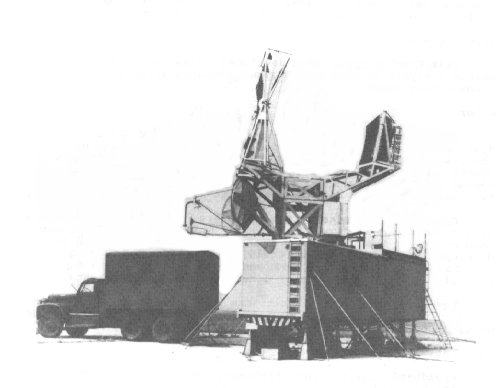 Operational AN/CPN-18
---