Saglek, Labrador
Saglek Store
---
Welcome to the "Saglek Store". We have set up this section on the Pinetree Line web site on behalf of Jim Petitt. Jim was in the USAF, trained in Radar Maintenance, and he served at the 924th AC&W Squadron at Saglek in 1968-1969.
Like so many others, Jim was quite pleased to find the web site, and he followed up by providing a large amount of memorabilia, all of which has been processed and added to the web site. It was inevitable, I suppose, that Jim then approached me with the idea of having some "Saglek souvenirs" made available for those who might have an interest. One thing led to another, and we are now in a position to provide you with a small number of souvenir items.
This venture is not affiliated with the Pinetree Line web site, and the detail is made available on our web site as a courtesy to Jim Petitt.
---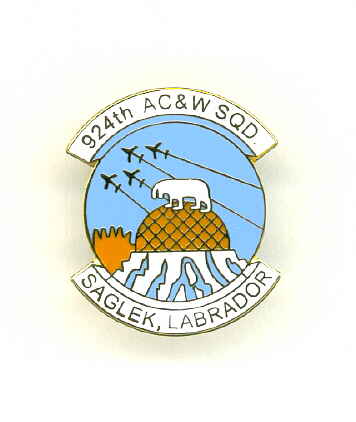 Saglek Lapel Pin
---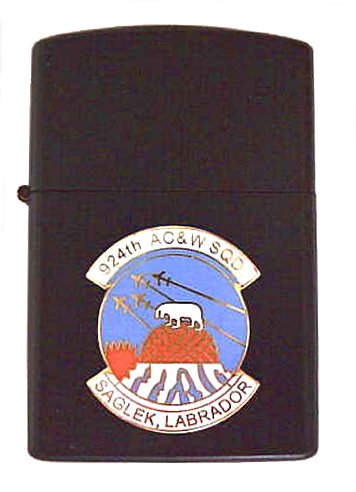 Saglek Souvenir Lighter
---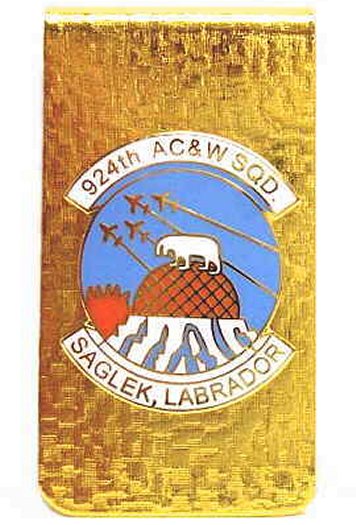 Saglek Money Clip
---
Lapel Pin

Size – 1" high by ¾" wide made of hard enamel (Cloisonne type)
Cost - $5.00 each

Souvenir Lighter

Standard size of 2 ¼" high x 1 ½" wide. Black matte finish
Cost – $9.99 each

Money Clip

Size – 1 7/8" high x 1 " wide.
Cost – $9.99 each

Ordering Details

Jim Petitt, PO Box 118, Eminence, KY, 40019-0118, USA

Please Note

Please confirm all orders/shipments by email or phone as there is a limited supply of these items. Postage & handling, and/or insurance (if wanted) costs will be quoted by email or telephone. Shipments of more than one item can be combined for savings.

Telephone

(502) 845-4110

E-Mail Address
---
This page is located at
http://www.pinetreelihe.org/other/other34/other34bl.html
Updated: August 17, 2000
---