Grostenquin, France
G/C RE MacBride
---
MacBRIDE, F/O Robert Ernest (J9267)
Mention in Despatches - No. 162 Squadron (Canada)
Award effective 1 January 1944 as per London Gazette of that date and AFRO 113/44 dated 21 January 1944. Born 5 August 1919. Home in Woodstock, New Brunswick. Trained at No. 1 ITS, No. 3 EFTS, and No. 6 SFTS. Served in postwar RCAF, rising to Group Captain. Died of natural causes, 29 July 1963 while on duty in France.
This officer has, by his untiring effort and devotion to duty, assisted in maintaining a high standard of efficiency and morale in his unit. He has carried out all tasks assigned to him in a very efficient and willing manner.
MACBRIDE, F/L Robert Ernest (J9267)

Distinguished Flying Cross - No. 162 (Bomber Reconnaissance) Squadron
Award effective 11 August 1944 as per London Gazette dated 22 August 1944 and AFRO 2231/44 dated 13 October 1944.
Flight Lieutenant MacBride has a fine record of operational flying. He is a most skilful pilot, fully qualified to fly both land and sea aircraft and has operated from some of the most difficult bases, never allowing adverse weather to deter him from completing his mission. On one occasion while on an anti-submarine patrol this officer sighted a U-boat. Despite intense and heavy anti-aircraft fire he pressed home an excellent attack and the U-boat was probably destroyed.
Additional Deatil - 30 June 1944: Consolidated Canso A, RCAF s/n 9841, aircraft "A" of No. 162 (Bomber Reconnaissance) Squadron operating from Wick, Scotland with Flight Lieutenant RE MacBride and crew, damaged U-478 at 63-27N 00-50W; the U-boat was subsequently sunk by a Consolidated Liberator Mk V of No. 86 (RAF) Squadron based at Tain, Scotland.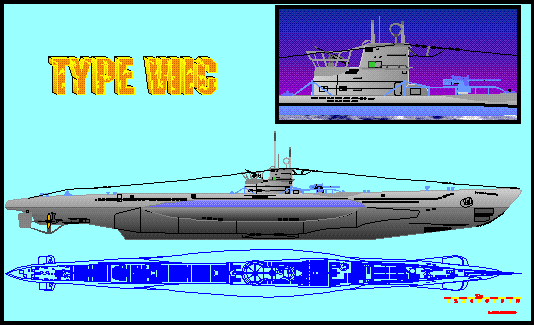 U-478
Type

Laid down
28 Oct, 1942
Deutsche Werke, Kiel
Commissioned
8 Sep, 1943
Oblt. Rudolf Rademacher
Commanders
8 Sep, 1943
30 Jun 1944
Oblt. Rudolf Rademacher
Career
1 patrol
8 Sep, 1943 - 1 Jun, 1944 5. Flottille (training)
1 Jun, 1944 - 30 Jun, 1944 3. Flottille (front boat)

Successes
No successes
Fate

Sunk 30 June, 1944 north-east of the Faeroes, in position 63.27N, 00.50W, by depth charges from Canadian Canso (RCAF-Sqdn. 162/A) and British Liberator aircraft (Sqdn. 86/E). 52 dead (all hands lost).
---
Photos of G/C RE MacBride at 2 Wing Grostenquin France
Click on the description text to view the photograph.
---
This page is located at
http://www.grostenquin.org/cosdetail/macbride.html
Updated: June 16, 2005
---