Radar Stations on the East Coast
Detail Pertaining to the Installation
of Coastal Defences - Assorted Sources
---
Extract from 14 RD St. John's
25 Nov 43
Weather - Cloudy, cold. Little activity, twenty five aircraft tracks plotted during the day. At 1400 hours received a message from the Torbay Station DAPM "A limited number of enemy are supposed to have landed in Trinity Bay. Supposed to be wearing service uniforms. Observe necessary precaution." Double guards were posted at the Detachment. This duty being handled by the radar mechanics and operators. All the sten guns and rifles were fired to see that they were in good operating condition. Every man carried his gun beside him where he was working. Nothing of a suspicious nature occurred.
---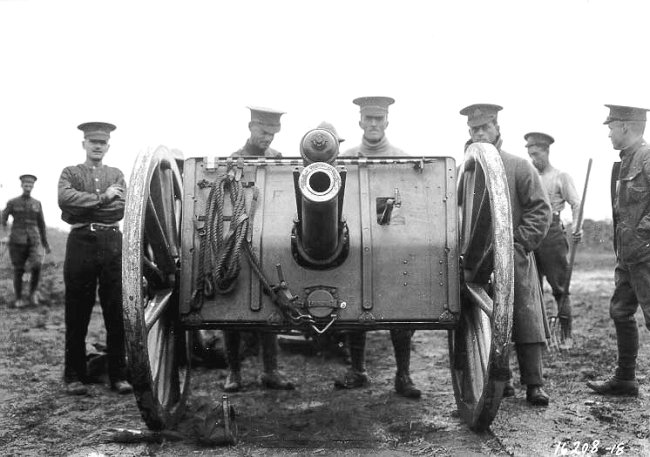 Example of an 18 pounder field gun
---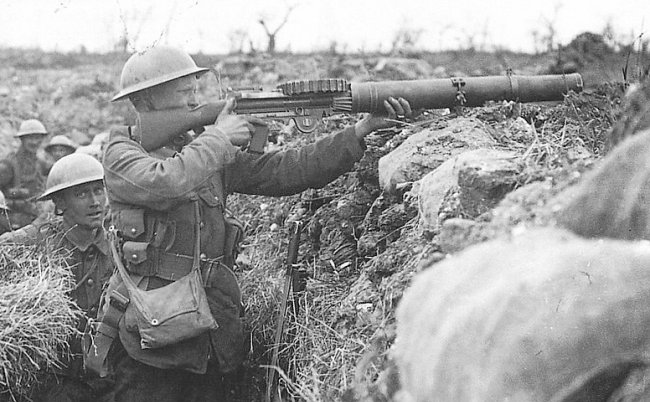 Example of a Lewis Machine Gun
The Lewis Gun was a pre-WWI era British machine gun that continued to see service all the way through WWII. It is visually distinctive for its very wide diameter cooling shroud around the barrel, and for its top mounted drum magazines, which came in 50 and 90 round sizes. It was invented by an American army officer in 1911 but was never adopted by that country. It was designed with an aluminium barrel casing to use the muzzle blast to draw air into the gun and cool down the internal mechanism. It could fire 550 .303 rounds per minute. The gun weighed only about half as much as the monumental Vickers machine gun and was primarily chosen because it could be carried and used by a single soldier.
---
Click on the description text to view the photograph.
---
Photographic Credits
All photos are used with permission.
---
---
---
This page is located at
http://www.pinetreeline.org/rds/detail/rds11-2b.html
Updated: July 2, 2004
---